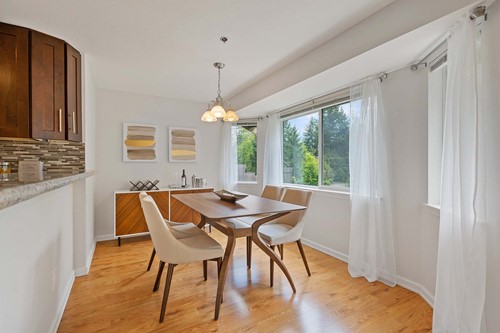 Photo by Im3rd Media on Unsplash

Selling your home can be a very exciting experience. From house-hunting to packing up your stuff, it can all be a very fun and rewarding process. However, there are some steps that must be taken to ensure you sell your house for the right price. You must understand what your house is worth, then it's vital to make sure your home is ready to sell. To do this effectively, there are some tips to consider.
Spruce Up the Landscaping
While the inside of the home holds great importance, curb appeal also matters quite a bit for many home shoppers. That being said, sprucing up your landscaping can give your home curb appeal home seekers will love. To do this effectively, we recommend hiring a professional landscaping company. However, you can also do these tasks yourself. Be sure to trim the bushes, mow the lawn and pull those pesky weeds.
Clean the Exterior
As you're making improvements to your landscaping, you should do some additional cleaning while you're at it. If the exterior of your home appears dirty, then it may be pretty difficult to land the sale. To clean effectively, using a pressure washer is key. This is a great way to clean those hard to reach areas, and the powerful water blasts can wipe away dirt that has been stuck to your home for years. Also, be sure to clean the gutters and siding.
Complete Repairs
While a dirty exterior can look very bad, damages can look even worse. That being said, making repairs to your home is vital when looking to sell. While you may be hesitant to fix that costly dishwasher, doing so can go a long way as you're trying to sell your home for its asking price. It's important to put your home in the best condition as possible to increase your chance of a sale.
Get Rid of Odors
If you have a strange stench inside or outside your home, then it's best to take care of this as soon as possible. A strange odor can make the home seeker believe you have a mold, insect or pest issue, so you'll want to ensure that these smells are taken care of right away. A good tip here is to invite your friends or neighbors over to do a walkthrough. Since you live in the home, you may be used to the odor; an outside source can fill you in if something smells off.
Make Things Tidy
A dirty home is a leading reason why many home seekers won't follow through with a purchase. This is mostly due to the fact that clutter can make a space appear smaller than it really is. And when selling your home, you want to make sure that it looks as big as possible. Put away clothes, clean up the counter, and put things in storage if a certain area looks cluttered.
By following the tips outlined in this blog, you can do your best to inch closer and closer to selling your home!