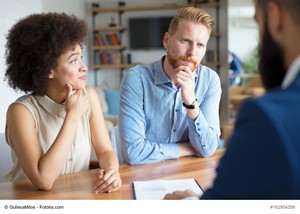 Selling a house may prove to be a long, complicated process. Fortunately, those who craft a house selling strategy can determine the steps they will need to take to accomplish their desired results.
A home selling strategy may prove to be a must-have. Because if you enter the real estate market with a plan in place to sell your residence, you could boost the likelihood of getting the best price for your home.
Ultimately, there are several factors you need to consider as you develop a house selling strategy, and these include:
1. Your Home's Condition
For those who want to speed up the home selling journey, it generally helps to perform property upgrades. That way, you can ensure your house stands out to dozens of potential buyers.
To upgrade your home's curb appeal, you should mow the lawn, trim the hedges and repair any cracked or damaged siding. These improvements usually are simple to complete and may help you make your residence more attractive than comparable available houses.
Meanwhile, to enhance your home's interior, you should clean as much as you can. With a neat, tidy home interior, your house can make a positive impression on buyers as soon as they walk through the front door.
2. Your Initial Asking Price
The initial asking price for your home may have far-flung effects on your house selling experience. Because if your initial home asking price is too high, you risk alienating potential buyers. Worst of all, your home may linger on the real estate market for many weeks or months, and you may need to lower your residence's price to facilitate a sale.
To price your home competitively, it typically is helpful to study the local housing sector. Find out how your residence stacks up against comparable available houses in your area, and you can determine how to price your home.
You also may want to conduct a home appraisal. By doing so, you can obtain a property valuation to help you decide the optimal initial home asking price.
3. Your Home Selling Timeline
Consider how much time you have to sell your residence – you will be happy you did. If you understand your house selling timeline, you can find ways to maximize the time and resources at your disposal.
If you need to move from your current home as soon as possible, for instance, you may need to be aggressive to promote your residence to buyers. On the other hand, if you can afford to be patient, you may be able to take a wait-and-see approach to obtain the best-possible offer to purchase your residence.
Lastly, as you get set to sell your home, you may want to hire a real estate agent. This housing market professional can teach you what it takes to sell a home in any city or town. He or she will even help you craft an effective house selling strategy, thereby ensuring you can quickly and effortlessly sell your house any time you choose.