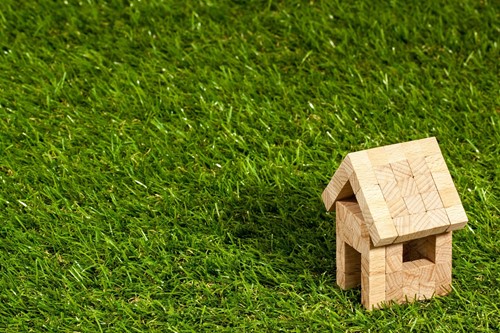 Photo by Harry Strauss via Pixabay
Whether it's one room in your home that's a little too small for your needs, or you're living in a more cozy space than you'd prefer, sometimes you just want your space to feel larger than it is. This is particularly true if you are getting ready to list a home for sale, as homes that feel large are likely to sell more quickly than homes that feel cramped. If you're craving more space, careful placement of your decor and furnishings will help open up the space and make it feel larger than life.
Raise the Curtains
One strategy to make your home seem larger is to raise the curtains. Rather than hanging them at the top of the window, hang them near the ceiling and allow them to drape from floor to ceiling. This will make the ceiling look taller, and that will make the room feel larger.
Add Light
Dark spaces feel small and confined, while well-lit spaces feel large. If the room has dark areas, add some lighting to brighten them up. This can add a feeling of space to an otherwise dark area.
Make Your Decorations Bigger
Clutter is the enemy when you're trying to make your space feel larger, but not all clutter is simply because you're bad at putting things away. Sometimes clutter comes from too many decorations. A few large items, rather than a lot of small ones, can make the space feel larger. If you are adding vases, candles, and similar tabletop decor, limit yourself to just a few. Create small arrangements on nightstands or coffee tables that will draw the eye into the room, and leave other areas open.
Similarly, instead of making a wall that has many small pieces of art on it, display one larger item. Give yourself the freedom to leave some walls blank, as this will actually make the space feel larger.
Strategically Place Mirrors to Reflect Light
Mirrors are quite helpful in opening up a space, but they need to be placed well. If you place mirrors so they bounce light from windows or in a space that makes the room feel like it has more square footage, they can make a big difference in how tight or open the space feels.
Choose Raised Furniture
Finally, when shopping for furniture, choose options that sit off the ground. The openness underneath actually gives the impression of more space in the room. While this is just an illusion, it has a big visual impact.
Whether you're wanting to enjoy your home more fully or prepping it to sell, making it feel larger will help. With these strategies, you can add the feeling of more square footage to your space, even without tackling a remodel.