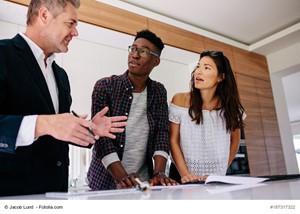 The home selling journey varies from person to person. If an individual prepares for this journey, he or she may be better equipped than others to avoid problems along the way. On the other hand, an individual who is unprepared for the property selling journey may struggle to achieve the best-possible results.
There are many things that an individual can do to enjoy a memorable home selling experience. Now, let's take a look at three tips to help you prepare for the house selling journey.
1. Upgrade Your House's Curb Appeal
How your house looks to prospective buyers can have far-flung effects on your home selling experience. If you allocate time and resources to enhance your residence's curb appeal, you could make your house an attractive choice to dozens of potential buyers.
Upgrading your house's curb appeal can be simple. For example, mowing the lawn and trimming the hedges generally won't take long to complete and can help your residence impress potential buyers. You can always repair or replace any damaged home siding as well.
If you require additional help with home exterior upgrades, contractors are available in cities and towns nationwide. In fact, these professionals can help you quickly improve your residence's curb appeal.
2. Set a Competitive Initial Asking Price
It is important to establish a competitive initial asking price for your residence, regardless of whether you are operating in a buyer's or seller's market. Otherwise, you risk alienating potential buyers – something that may result in a time-intensive home selling journey.
To set a competitive initial asking price for your home, it may be beneficial to analyze local housing market data. Compare and contrast your home versus similar residences that are available in your city or town, and you can use these insights to price your residence accordingly.
In addition, you can hire a home appraiser before you list your house. A home appraiser will provide a property valuation that you can use to establish an aggressive price for your residence.
3. Hire a Real Estate Agent
A real estate agent is a difference-maker during the home selling journey, and for good reason. This housing market professional understands what it takes to sell a home and will do whatever it takes to help you enjoy a fast, profitable house selling experience.
Perhaps best of all, a real estate agent will develop a personalized home selling strategy for you. Thus, if you want to sell your residence as quickly as possible, a real estate agent will help you do just that. Or, if you want to optimize the earnings from your house sale, a real estate agent will go above and beyond the call of duty to ensure you can get the best price for your house.
As you prepare to add your house to the real estate market, there is no need to worry. Take advantage of the aforementioned tips, and you can boost the likelihood of enjoying a seamless property selling experience.