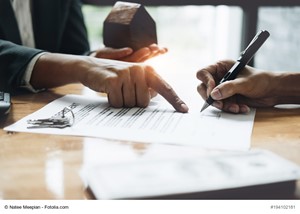 If you want to achieve the best-possible results during the home selling journey, you should be open to negotiating with a homebuyer. Because if you communicate with a property buyer, you may increase your chances of enjoying a quick, successful home selling experience.
There is no need to stress about a home negotiation. Now, let's take a look at three tips to help you handle a negotiation with a homebuyer.
1. Consider the Buyer's Perspective
Both a home seller and homebuyer share a common goal: to reach an agreement on a house sale. If you analyze both sides of a home negotiation, you may be better equipped than ever before to come to terms with a buyer.
Ultimately, it may be beneficial to make small sacrifices to ensure you and a buyer can find common ground during a negotiation. If you are willing to work with a buyer, you may find that a buyer will work with you too. And as a result, you and a buyer could reach an agreement that satisfies the needs of both parties.
2. Evaluate Your Options
A home negotiation can be stressful, but there is no need to let stress get the best of you. Instead, you should try to stay calm and consider your options as you navigate a negotiation. That way, you can make informed home selling decisions.
Oftentimes, it is helpful to review housing market data as you negotiate with a homebuyer. Information about the prices of recently sold houses in your area that are similar to your own, for example, may help you explain why you want a certain price for your residence.
You also should be unafraid to walk away from a home negotiation. If you feel you cannot find common ground with a buyer, you can continue to promote your residence to prospective buyers until you receive an offer to purchase that matches your expectations.
3. Work with a Real Estate Agent
There is no need to enter a home negotiation on your own. Lucky for you, real estate agents are available in cities and towns nationwide, and these housing market professionals can negotiate with a buyer on your behalf.
During a home negotiation, a real estate agent will do whatever it takes to help you achieve the optimal results. He or she will keep you up to date throughout a home negotiation. Plus, a real estate agent is happy to provide recommendations about whether to accept, reject or counter a buyer's offer to purchase your house.
Let's not forget about the assistance a real estate agent provides after you accept an offer to purchase, either. At this point, a real estate agent will help you prepare for a home closing. He or she will respond to any of your home closing concerns or questions as well.
Be ready to negotiate with a homebuyer – use the aforementioned tips, and you can prepare for a home negotiation and boost the likelihood of getting the best price for your residence.